Childhood
I grew up in a small town in northwestern Ohio. My grandparents were farmers. My dad worked as an auto mechanic and logger when I was very young. When I was around ten, he started working in factories, eventually retiring from the Whirlpool Corporation.

My mother stayed at home when I was young. She did ironing for other families. When I was an adolescent, she went to work as a cook in a nursing home and continued working in nursing homes until her retirement.

After high school, I followed in my father's footsteps and went to work on an assembly line at Whirlpool Corporation. During my third year on the line (assembling clothes dryers and dishwashers), I learned Transcendental Meditation. Meditation changed my life. Shortly thereafter I quit my factory job and started down the road to higher education.

College
I attended Maharishi International University (MIU), located in Fairfield, Iowa. MIU is accredited by the North Central Association of Colleges and Schools. During my undergraduate studies, I interned at the National Archives in Washington, DC, working in the still and motion picture libraries. I received a Bachelor's degree in Law, Government, and Public Affairs.

Cooking and Learning
After college, I followed somewhat in my mother's footsteps and worked for a year as a vegetarian cook for a large family in Washington, DC. During this time I was fortunate enough to travel to India, meet many fascinating people, and broaden my worldview.

Graduate School
After my one year commitment as a cook ended, I returned to MIU to study professional writing. When I took a class in Technical Writing, I knew that I had found a career opportunity that would prove to be interesting, challenging, and fun.

Today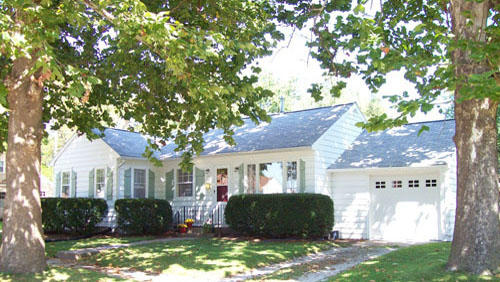 I live a peaceful, small-town life in Iowa—the land of the "emerald horizon" and sapphire blue skies that go on and on forever. A transplanted Ohioan, I have lived in Iowa for 42 years now and consider it home.